THE GHOST FOREST
Evidence of the Cascadia Subduction Quakes
January 26, 1700 at 2100 hours the monster Cascadia Earthquake last happened. It was around 9.0 on the Richter Scale.
These pictures are from the Copalis River in Washington State. The area is known as the Ghost Forest, because 300 years ago a monster earthquake hit the coast of what now is Washington State and dropped the forest floor 8 feet. The trees died, because now the trees were in salt water from the ocean and its tides. The sound must have been like the Ents in Toilkien's Lord of the Rings when they began to move. The pictures were taken with a disposable camera.
The Monster Earthquakes along the Pacific Northwest Coast are a fact, and just because there is no historical records of it in the Northwest, Native Americans along the Coast have tales of the event and there has been found evidence of the last monster earthquake found in an orphan Tsunami in Japan. That is where the date of January 26, at 2100 hours, 1700 comes from. When compared to the tree rings the last ring on the ghost forest trees is 1699.
W7XXZ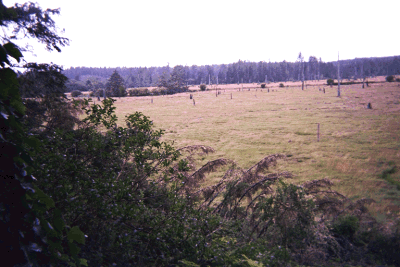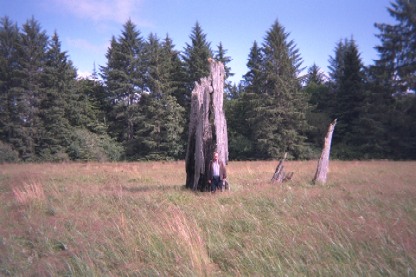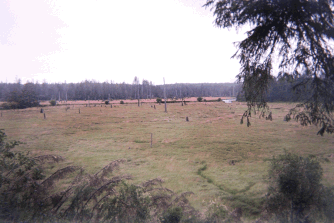 ---
page last revised: 26 January, 2003 21:32:42
Mail me with any comments. W7XXZ